It was a fine day, and Gavin was on a shopping trip and heading to Walgreens in Waterbury, Connecticut. He noticed a horrible scene –a car engulfed in flames with the occupants inside. The vehicle was moving erratically. It was evident that the driver had lost control of the car.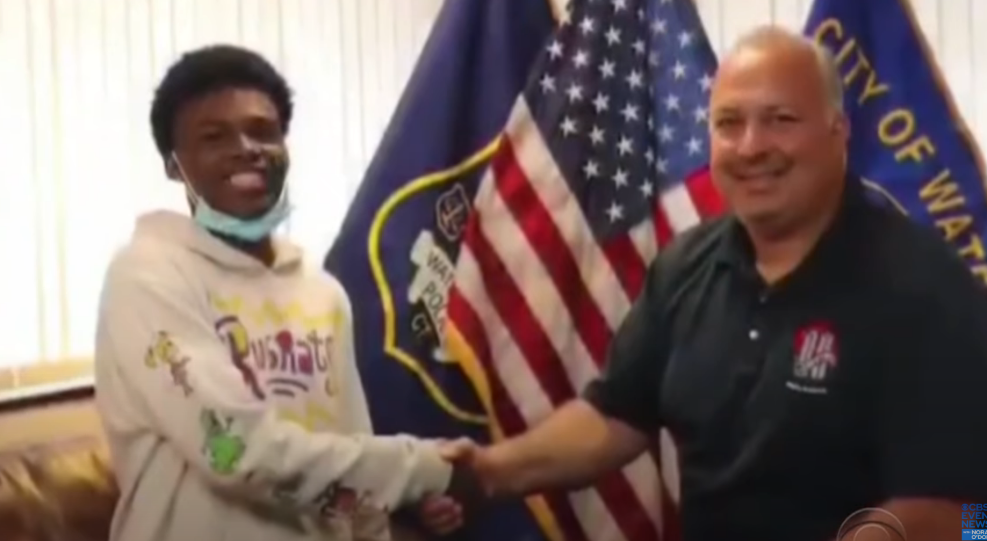 Personal Safety Comes Last
Gavin, a student at Boys and Girls High School in Brooklyn, New York, was living temporarily in Connecticut and talking to MSN.news Gavin said he saw a car on fire driving past him. As the car came to a stop, Gavin rushed to help the driver and the passengers.
The mother was at the wheels and her three young children in the back.
Setting aside his safety, Gavin rushed to help the unfortunate victims of the accident. The door handle at the back of the car was hot to touch. He asked a nine-year-old child to unbuckle her younger siblings' safety belt, ages 4 and 1, from their seatbelt and car seat to carry them to safety. Then he helped the mom out of the driver's seat. A short circuit probably caused the fire.
Police Hails Teen's Heroic Act
For his heroic act, Waterbury Chief of Police Fernando Spagnolo gave him a "Challenge Coin." It was a rare occasion when a civilian got the award.  Spagnolo told Parents TODAY that what Justin did was incredible. We need more of such actions from the community.
The community has also rallied behind the teen. And his action has garnered a lot of support across the nation. Spagnolo predicts a great future for the teen.