If your brother becomes poor and cannot maintain himself with you, you shall support him as though he was a stranger and a sojourner, and he shall live with you. Take no interest from him or profit, but fear your God, that your brother may live beside you.
Leviticus 25:35–37, Giving to those in need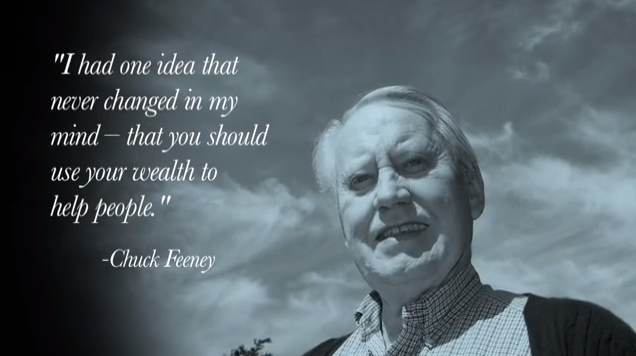 Philanthropy done anonymously is most noble. In 1982 a wealthy businessman set up a charitable foundation with a single motive-use all his wealth for the good of humankind, the needy, and the underprivileged. Thirty-eight years have passed by since Chuck Feeney made this pledge and set up The Atlantic Philanthropies. Today at 89, Chuck is happy he has achieved what he set out to do.
Thrifty But Humble
Chuck Feeney made his fortune in the duty-free shopping business. He built a massive asset of $ 8 billion. Known for his thriftiness and humbleness Feeney was of Irish lineage.
Despite his wealth, he never owned a car. Chuck lives in a small apartment and always flew Economy Class.
He was the Co-Founder of Duty –Free Shopper's group. As his wealth grew, he managed to keep his charitable activities hidden. His secret was out in 1997 when he sold his shares in the company.
He would have kept a low profile had it not been for journalist Conor O'Cleary's writing his biography. 'Giving While Living' to other wealthy people was the book's underlying theme launched by former Irish Taoiseach (Prime Minister) Bertie Ahern at Trinity College Dublin.
The Joy Of Giving
This week The Atlantic Philanthropies finally ran out of money. Talking to 'The Guardian,' Chuck said that he is happy and contented for completing what he had set out for.  He urged his fellow rich folks to experience the joy of giving away their fortunes and not wait until they have passed away.
The elderly businessman told the Guardian that he was delighted with "completing this on my watch." He urged other super-rich folks not to wait until after they have passed away to experience the joy of giving away their fortunes