The COVID -19 lockdown has ceased many commercial and other associated activities to stop or be drastically reduced. The lack of ferry traffic has led to many marine creatures returning to busy waterways.
One such animal seen in the dense metropolitan area of Hong Kong is the Chinese white dolphin. Also prominently appearing in the normally dense channels around the city is the Indo-Pacific humpback dolphin.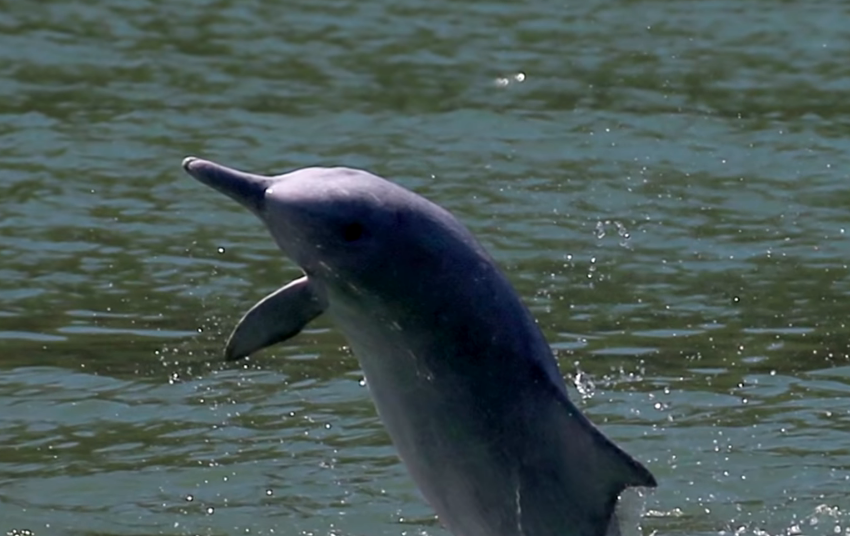 The marine animals have made a comeback in the Pearl River Delta that connects busy Macau with even-busier Hong Kong.
Spurt In Sighting
The sightings had increased by 30% since March of last year. Last year only 52 of the estimated 2000 dolphins entered the waters around significant metros. The spurt in sightings has given marine biologists a rare opportunity like Lindsay Porter to study the fascinating aquatic mammal.
Associated with the University of St. Andrews, Ms. Lindsay has been dropping microphones into the water to study the dolphins more carefully. She and her team have discovered that the Dolphins have remarkably adapted themselves to the fall in traffic.
Talking to Reuters, Porter said that the local government had made little effort to conserve the dolphin population. They have created marine parks, but here also the boat traffic has been regulated, not stopped.
Porter feels that COVID-19 has enabled the bouncing back of the marine animals but it is just a blink.
However, a good conservation strategy can turn the decline into a comeback.
Blessing In Disguise
Many cities worldwide have seen increased sighting of wild animals in their streets, rivers, and canals. Dingoes have been seen in Australian cities so are the appearance of fish in Venice canals. The air quality has also improved and this has led to better visibility. Today the Himalayas are visible from far off cities in India.
Wildlife will get a chance to recover if human activities are curtailed to some extent. Many biologists are working on how to find the right balance.