Global warming has precipitated Climate change, and there is no doubt that the situation will turn even worse. The quest for green fuel with zero-emission gets even more urgent. There is good news as ZeroAvia completed the world's first hydrogen fuel cell-powered flight of a commercial-grade aircraft.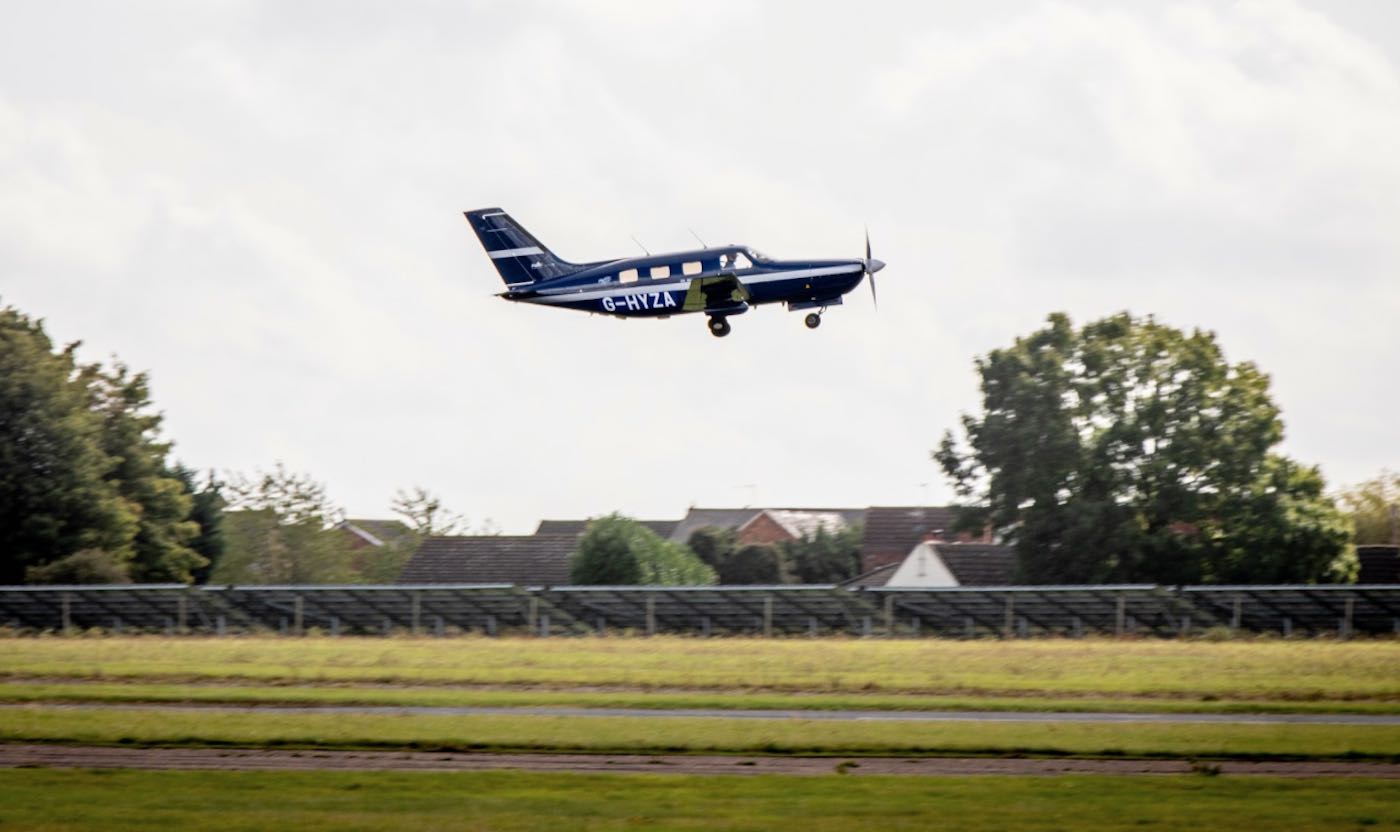 The project gets assistance from the UK Government. The flight conducted in Cranfield, England, used 4lbs 6 oz of hydrogen fuel and reached an altitude of 1000 feet.
Zero Emission Aviation
It is the first small step towards zero-emission aviation. The six-seater Piper aircraft of ZeroAvia achieved the first step towards switching from fossil fuel to zero-emission Hydrogen fuel. It is also a possible energy source of the future for commercial aviation.
Good News Network carried the company's statement that the changeover does not involve any new fundamental science. It is only time when hydrogen-powered aircraft will match the payload and the flight distances of current commercial aviation.
It is the crossing of the first major milestone of the zero-emission HyFlyer project. The research program comes under the aegis of the UK Government.
The latest achievement comes after the UK's first-ever commercial-scale battery-electric flight conducted in June.
The next step in the quest for zero-emission aviation will be a 250-mile test by the end of 2020. It is the range of the current busy major routes such as Los Angeles to San Francisco or London to Edinburgh.
Commercial Flight In Near Future
CEO Val Miftakhov told Good News Network that many experimental aircraft flew using hydrogen fuel cells as primary fuel sources. However, for the first time, a commercially viable aircraft has been flown using hydrogen fuel cells. Shortly, paying passengers could be boarding a truly zero-emission flight.