Wrestling, or any sport, needs quick reflexes, the ability to act, and execute at the right moment. Diego Aguilera is a budding wrestler, and he moved from Texas to Buena Vista University in Storm Lake, Iowa, to pursue his passion.  His reflexes as a wrestler came in handy in saving a man's life.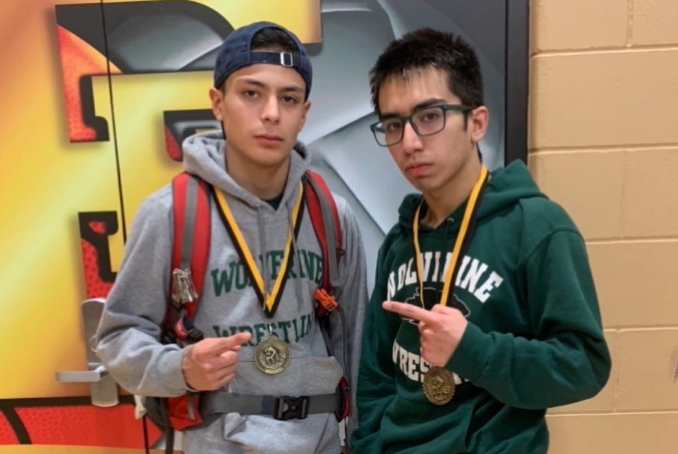 Aguilera enrolled in the school and also landed a job at the Walmart in Storm Lake. It was September 17 and Aguilera's first day of work. He was being inducted as an associate in the produce section by a senior colleague. A hectic day involved stocking the shelves, the trainee and the trainer, tired and weary, retired to a break room.
Aguilera saw a man clutching his chest and slumped over a box of bananas.  He was suffering from a heart attack.
Talking to USA TODAY, Aguilera recalled that the man tilted his head back and found it difficult to breathe. His face was turning white, and started sweating profusely.
Congratulations to Abel Alvarado and Diego Aguilera for signing their NLI's to wrestle at Buena Vista University.#rgv #krgv #signingday pic.twitter.com/GPJBMI33vV

— KRGV Sports (@KRGVSports) May 9, 2020
Quick Thinking
Aguilera knew he had to act fast. He felt the pulse of the man. It was falling rapidly. He started chest compression, which he had learned through high school wrestling. After the man regained consciousness, Aguilera kept talking to him to keep him awake.
'We need a code white' gasped the man. It was Wallmart's code for an accident. The young wrestler sprinted to manager Kristy Wagner. Kristy wasted no time to call the police and an ambulance. When they arrived, Aguilera helped guide them to the back room. The paramedics rushed the victim to a hospital in Sioux City.
Golden Hour
It was only the next day when Aguilera realized the weight of the situation. Survival in Heart Attacks depends upon first aid administered during what Doctors call the golden hour. The quick action taken by Aguilera saved the man's life. The incident also highlights the need to know first aid techniques. Who knows, you could be in the same situation and can save a person's life.