It was a rare but pleasant coincidence to see an all-women crew of female firefighters. Five female firefighters at Palm Beach Gardens Fire and Rescue in South Florida wrote history and became the first women crew of firefighters in its 57 years of existence.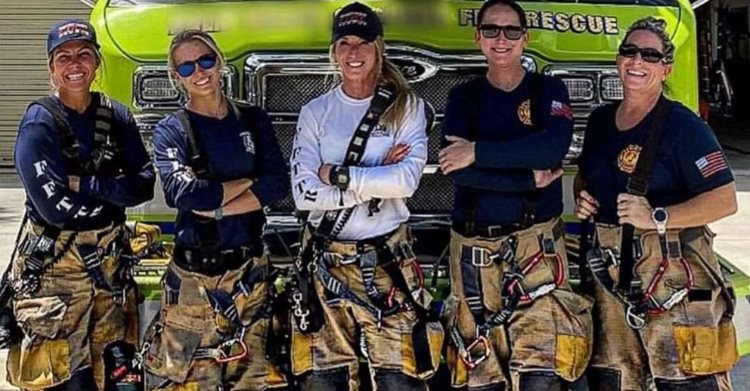 First In 57 Years
The five-member firefighting crew between them have more than 80 years of firefighting and EMT experience. However, they are working together as a team for the first time—their age range from 29 to 53 years.
The story has since gone viral on social media. Talking to TODAY, Krystyna Krakowski said that the day all the ranks had female members at her fire station, she felt just like a schoolgirl. It is all about girl power and made by lifting others.
Daughter Greatest Motivation
Karwoski herself is a gritty single mom. She has a 21-year-old daughter and 12-year-old son. She dotes on her daughter, and it is her greatest motivation.
There were many pleasant coincidences on the day of the all-female shift. It was the day Supreme Court justice, and women's rights advocate Ruth Bader Ginsburg died. The team did not know this and was surprised by the reception they received when they responded to several calls. The people around, especially the women, wanted to give them a high-five.
More Female Fighters Than National Average
The members of the firefighting team are not sure how long they will be together. However, a statement from Palm Beach Gardens Fire and Rescue says it's possible to take into account the number of females the department employs. Palm Beach Gardens Fire and Rescue have 11% of their department's firefighters female, compared to the 4% national average. 58% of the Palm Beach Gardens Fire and Rescue holds the rank of Lieutenant or higher.
In 2019, the station's ladder truck unit attended more than 1,500 emergency calls, and the medic rescue unit responded to more than 2,000.