The deadly virus is still in the air, but administrations are relaxing lockdown to bring the economy back on track. Businesses, particularly female-owned, struggle to manage the additional cost of safety standards. The Conference for Women and the Texas Restaurant Association donated $177,500 to 71 women-owned restaurants in Texas.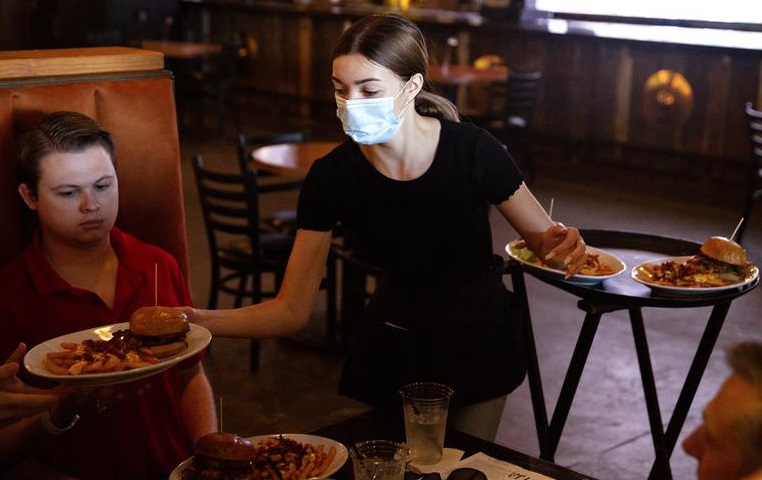 Funding Hope
The Texas Conference for Women allocated the fund to the Texas Restaurant Relief Fund, reported Dallas Observer.
Women restaurateurs can apply to get fund support. Already 71 restaurants have received the assistance of $2,500 each. The fund is given to help restaurants pay employees and other expenses.
Out of 71 recipients, ten are in North Texas, and one in Dallas, the website reported citing official release.
Asian Mint told Dallas Observer that the grant helps with operations, especially staff support. The restaurant operates at four locations in the area.
"We have been fortunate to be able to keep all our team members, and we all are very grateful for our Mint fanatics."
The news portal quoted Asian Mint owner Nikki Phinyawatana as saying.
Empowering Women
Texas Conference for Women president, Carla Sublett acknowledged the disproportionate burden of a health crisis on women businesses. "The Texas Conference for Women strives to help women in the workplace and all areas of their lives." She said.
"We truly wanted to give back and show the power that comes from women helping women," she said further.
As a result, the health crisis also forced restaurants in Texas to lay off over 700,000 staff.
The funding initiative is to help relieve some of that burden, the release read.
The release highlighted the economic hardship, especially in the hospitality and retail industry. In addition, mass layoffs have increased care-giving responsibilities.