Possibly one of the most challenging jobs people can have is being a teacher. During World Teachers' Day, Qatar Airways is honoring those teachers by giving away 21,000 free tickets as a thank you for their work during this chaotic time. They continue to educate people worldwide, mainly through virtual learning.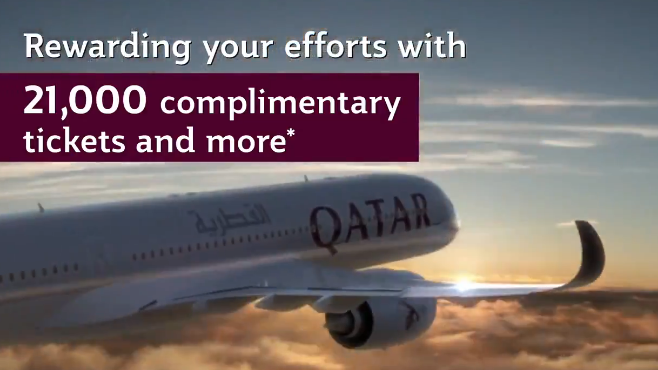 Qatar Airways doing good for hard-working teachers
The current environment has forced teachers to adapt and change from an in-person teaching system to a mostly virtual-teaching system. Many teachers have adopted the use of Zoom to conduct their classes with their students.
The giveaway runs for the next three days. All the interested teachers need to do is fill out a form with Qatar Airlines. Then they will receive a promotional code that's offered on a first-come, first-served basis.
Teachers able to travel to any location serviced by Qatar Airways for free
Teachers from over 75 countries that Qatar Airways services are eligible for these tickets. Those countries will receive an allotment of tickets staggered over the three days.
#QatarAirways would like to thank teachers around the world for their hard work and dedication to educating the world's students. To show our gratitude, we are giving away 21,000 complimentary tickets from tomorrow. https://t.co/1L1knRqYlq #ThankYouTeachers #WorldTeachersDay pic.twitter.com/kFjklvn3mg

— Qatar Airways (@qatarairways) October 4, 2020
In return, those who successfully receive a promotional code will receive one Economic Class round-trip ticket to anywhere Qatar Airways travels, which is more than 90 destinations worldwide. They will also receive a 50% discount on a future round-trip ticket that can be used for themselves, a friend, or a family member.
The tickets are valid until September 30, 2021. Moreover, those who receive tickets will benefit from the airline's flexible booking policies. Teachers can also rest easy knowing that Qatar Airways has implemented top of the line safety and hygiene measures onboard its flights.
It's important to show appreciation to our teachers, and Qatar Airways is making sure we do that. It's good to see Qatar Airways is doing what it can in doing good for the hard-working teachers. Share your thoughts and comments in the section below.