Everyone strives to live a better life, and America welcomes all those willing to be part of the progressive society. Rita and Oscar Gallardo hoped for a better future for the family. They immigrated to Tulsa in Oklahoma from Mexico in 1998. Thanks to the assistance she got from the community, Rita is now a successful lady and doing everything possible to give it back.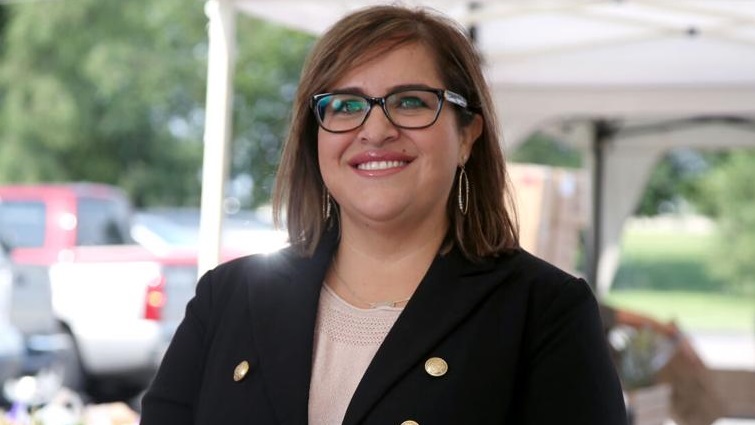 Giving It Back
Sharing her struggle of the early days and how the community helped them survive, she told Tulsa World that her family was on the receiving end when they moved to Tulsa.
"I know how it is to go grocery shopping with a calculator," the portal quoted Rita as saying.
The family got citizenship when her 8-year-old daughter was still in diapers, the Tulsa World reported.
Acknowledging the assistance they received from the community, the family started paying back in every possible way.
Gallardo is head and face of Iglesia Hispana Victory operated food pantry service "La Cosecha".
She is a minister, Bible school director, and adjunct interpreting instructor at Tulsa Community College.
Feeding Hope
It is a tough time for millions across America during the health crisis. La Cosecha served fresh food to several hundred families every week.
On the first Thursday following the lockdown announcement, they showed a four to five times jump in the number of hungry families in need of food.
"We were kind of, like, in shock," Gallardo told the portal.
Thankfully, volunteers were more than ready to mobilize resources to serve record numbers of Tulsans since then.
Interestingly, La Cosecha provides some cash assistance to those in need through the George Kaiser Family Foundation.
Highlighting the financial hardship people are facing, she said, "We just love being able to make someone smile."
"To see the people's reactions — the smiles on their faces and their eyes light up when we can provide a check," she told the portal.