A group has invented a "Smell-by" label that would let people know whether their food has gone wrong, or if it's still good to consume. These Best Before dates don't really tell you whether your food is safe to eat.
Too Good To Go finding a way to reduce food waste
Best Before labels are being used by Brits when determining whether their food has gone bad. The problem with these labels are focused on food quality, not safety. In other words, they only tell you when your bread will be at its freshest, and your lettuce leaves will still be crunchy.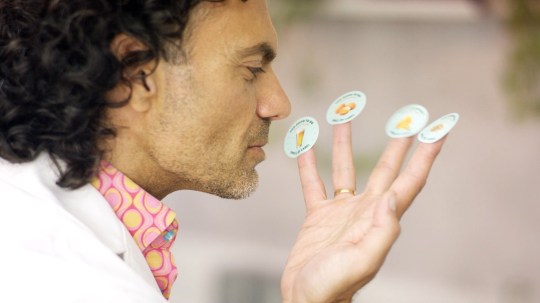 In reality, this means we're throwing thousands of tons of edible food, simply because of a simple label that is only telling you that your food isn't as fresh as it was when you bought it. This led to the So Too Good to Go creating the "smell-by" labels.
'Smell-by' labels will help train the public's nose
These labels cover four often wasted products, including oats, orange juice, eggs, and beer. These sticker labels will help train your nose. They help to know what your food will smell like when it's no longer okay to eat.
Too Good To Go joined forces with professional smeller, Dariush Alavi. He was used to helping prove when these foods are still good to go. They are looking to work with retailers in the future, hoping to have the stickers reach labeling on packages one day.
I know these new labels would help me a lot. What do you think of these new labels? Do you think they will work? Share your thoughts and comments in the section below.