Getting repairs down has become a serious undertaking due to the current environment most of the world finds itself in. At the same time, many have turned to YouTube to find solutions to fixing many needs. However, when you reach a need beyond your DIY level, the Fixit Clinic is ready to help.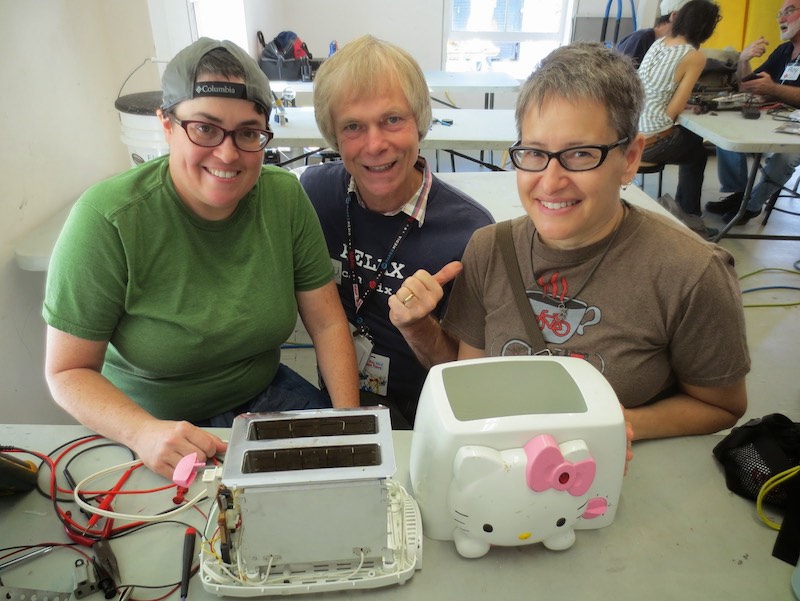 The Fixit Clinic was originally designed to be a series of in-person events. It started with guests bringing in non-working items to get repair knowledge. The events were geared towards helping owners learn what makes their items work.
Fixit Clinic is doing good, helping those in need virtually.
According to the Fixit Clinic website: "Fixit Clinic conveys basic disassembly, troubleshooting, and repair skills using peoples' own broken things as the vehicle. By sharing these skills while transferring them to others, we teach critical thinking through the lens of our relationship to consumption and sustainability. We strive to demystify science and technology so that we can ultimately make better policy choices as a society."
With the current environment limiting non-essential contact, Fixit Clinic adjusted its operations. They converted their in-person meetings to virtual events, which has increased the number of those looking for repairs.
A virtual repair service is all done through Zoom meetings.
The service is quick and efficient. Those who sign up submit their repair needs to a virtual group of community repairmen. The owners and Fixit teams break up in Zoom sessions to repair the item, hopefully.
The Fixit Clinic also has a Discord Server, where people can interact with each other and get even more help fixing their beloved items. The Fixit Clinic started repairing little gadgets but has now moved onto larger repairs, including TVs, dishwashers, and more.
It's good to see a repair group finding a way to offer their services in a new way when they are forced to limit their in-person repair services. Share your thoughts in the section below.