A good Samaritan and father have begun a massive project building desks for local children. It started as a small project for his children. Mitchell Couch has over 20 years of experience in carpentry.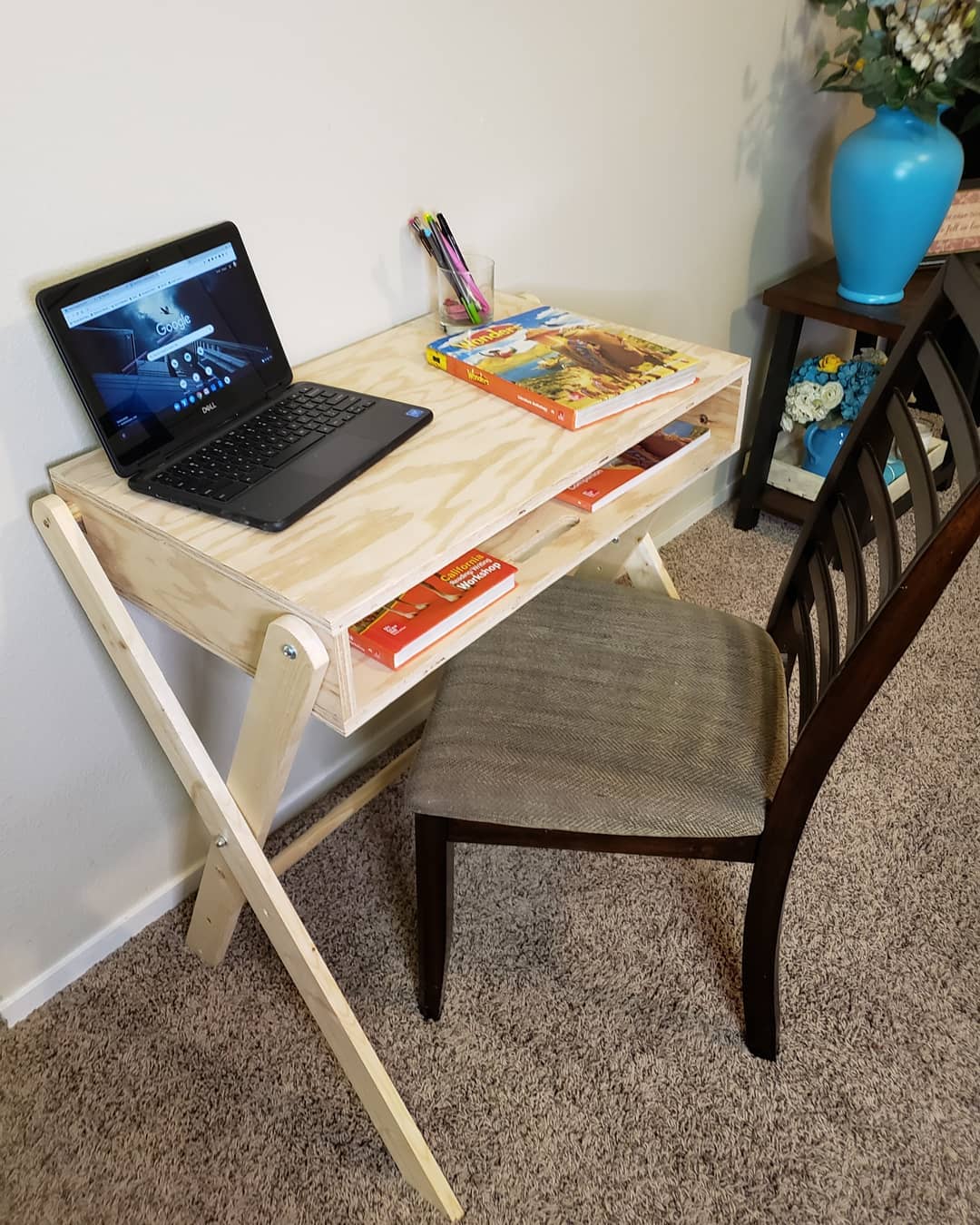 All he had to do was to make a quick trip to a local hardware store for some supplies. Couch shared his project on social media, and immediately he was flooded with requests from parents who were interested in replicating his desk for their own kids.
Because of the current environment, schools have been forced to swap out in-person classroom learning for distance learning. More kids have begun learning from home than ever before. CNN reported that Couch got his idea from a parent-teacher conference.
Couch eventually put together a DIY tutorial on his YouTube channel. The video would describe the materials needed and step-by-step instructions. Couch had some friends impressed by the video and decided to help out the kids in their community.
The project took off like a wildfire.
Family friends Karin and David McKinney offered Couch the supplies' cost if he would agree to build 35 desks. Couch agreed. Couch's family got into the operation, creating an assembly line. Couch's wife sanded the materials, and his kids helped out. The family ended up assembling 40 desks. Couch's wife eventually set up a GoFundMe page to keep up with the overflow.
Couch said that he did this project intending to grow a sense of neighborhood unity. He said that he hopes the community can realize that they can create positive change. Positive change can be in any form, making desks or helping a neighbor with their yard.
Are you doing something for your community to encourage unity? Share your stories and comments in the section below.