In a democracy, ideally, there should be no hurdle in the way of exercising voting rights. Well, citizenship, age, mental soundness could be valid reasons, but 'food insecurity' can never be a reason in any civilized society.
The situation is grim, and for thousands of underprivileged voters across states, voting is definitely not in mind. Thankfully, organizations like the Feed Polls are doing good to ensure optimum food supply to all those in need of two meals a day.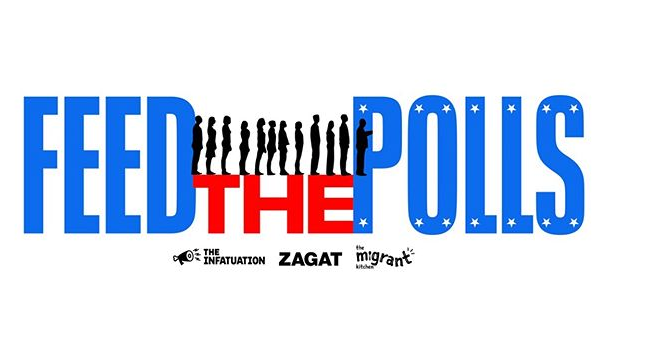 Food to Vote Freely
People need to cast votes so that the right person could represent them. However, any barrier in the path of a free and fair poll like food insecurity should not prevent someone from voting on Election Day.
'Feed the Poll' initiative partners are Migrant Kitchen, The Infatuation, and Zagat. They want to make sure that food insecurity should not be a factor preventing voters from casting votes.
On November 3, all these partners aim to offer healthy free meals to people waiting in line at poll booths; People reported citing the program organizer.
According to Feeding America, over 54 million Americans, which is 1 in 6, will experience food insecurity in 2020.
"Food insecurity should never prevent someone from voting," People quoted the Feed the Polls organizers saying.
Feeding Democracy
Amid brewing controversy surrounding disenfranchising minority and low-income voters, the Feed the Poll initiative believes, "Polling lines in November are expected to be longer than ever before."
"Early voting across the country has already proven that to be true," the portal added.
The plan is to distribute 50,000 meals at polling places. Especially where there are higher chances of voter intimidation and suppression.
Each meal will cost up to $10 to make. So organizers seek donations with an appeal to come forward to help and volunteers.
"We will need volunteers to distribute meals, work in kitchens, organize fundraising, and help get the word out around the country." The Feed the Poll website page reads.
If you are interested in joining the initiative, you can fill out the form, and the organization will coordinate accordingly.