It's a stressful time to be a server right now, with the economy declining and business closing down. However, some patrons keep servers smiling with their gestures of gratitude. An anonymous regular left a team of servers in Ohio in shock from a huge tip.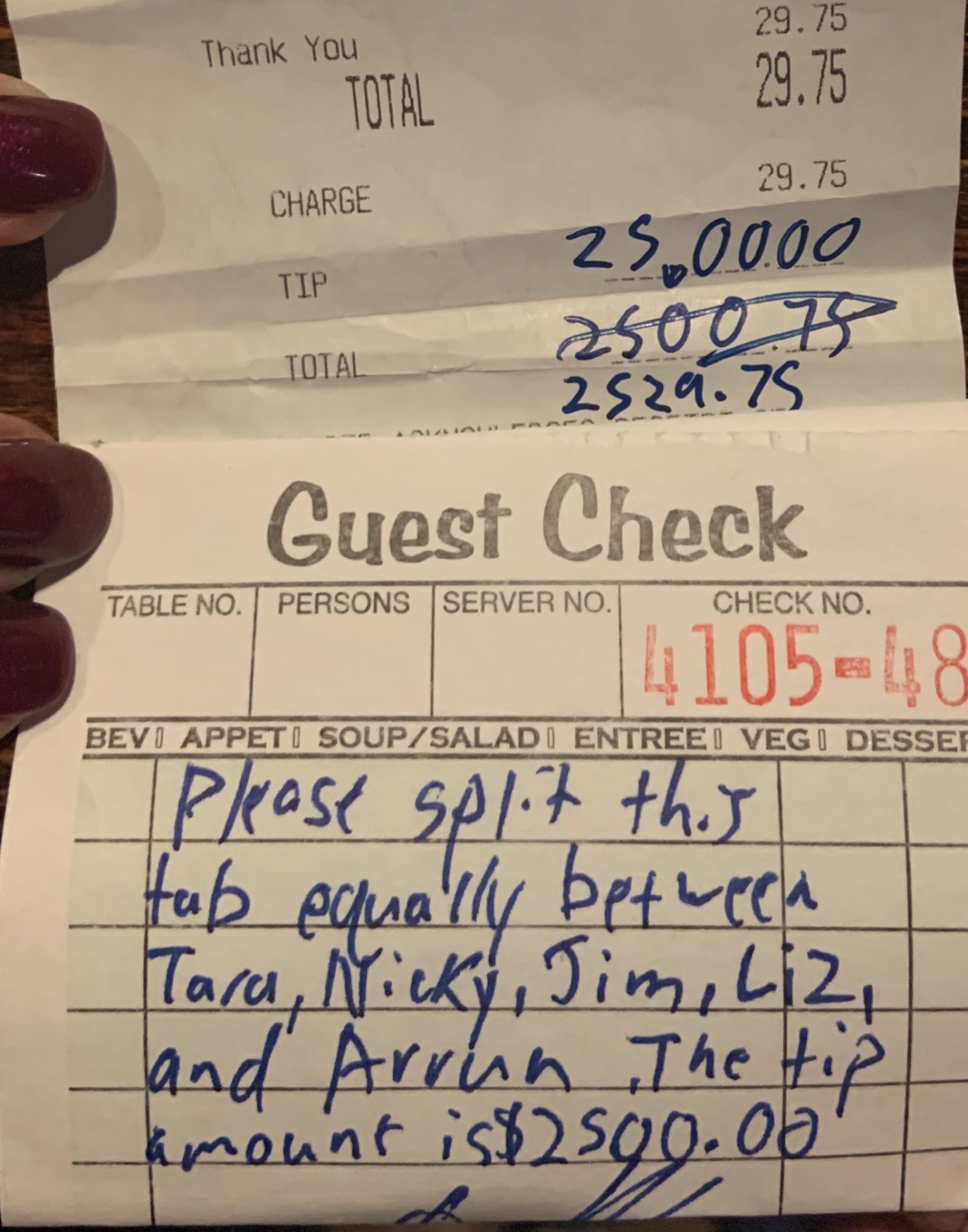 The anonymous guest leaves staff in tears of joy with an unsuspecting large tip
The Coaches Bar and Grill in Columbus, Ohio, was closing up shop Sunday night. The governor had just ordered all restaurants and bars to limit their operations to delivery and carryout for health and safety measures. Benny Leonard is the owner of Coaches. He said the forced closure is tough for his business. This good deed caused the staff to be moved by the note left by their regular guest.
When the going gets tough, the tough stay loyal. This loyal, amazing patron of Coaches on Bethel left the staff a $2500 tip to help lighten the losses during this required closing of Restaurants & Bars in Ohio. @OnCoaches @nbc4i @GovMikeDeWine @wsyx6 @DinoTrip @10TVBot pic.twitter.com/scTpMJo0N1

— Coaches on Bethel (@OnCoaches) March 16, 2020
The mysterious guest remains anonymous but left a $2,500 tip on a $29.75 bill. Moreover, the guest requested that the tip be divided among the five servers. That group of servers decided to take it a step further and asked their boss to share the tip among all 13 employees.
A beloved regular patron left behind the tip
Leonard told NBC News that the customer was a middle-aged man who always attends a trivia night at the restaurant each Wednesday. The restaurant opened 25 years ago, and he calls Sunday his most memorable day in his career. Leonard said he would not forget what this man did for his staff.
It's good to see people in the community, helping others during this time of financial hardship and uncertainty. As an experienced server, I can understand the impact of an even small tip. So a tip this size would be life-changing. Have you been a part of something similar? Share your stories and comments in the section below.