If you live in California or even visit, you know that there are countless wildlife that calls areas within the busiest roads like the 101, 110, and 405 home. This has led to a massive problem. It affects the mountain lion population, as many lions are being killed by cars driving through.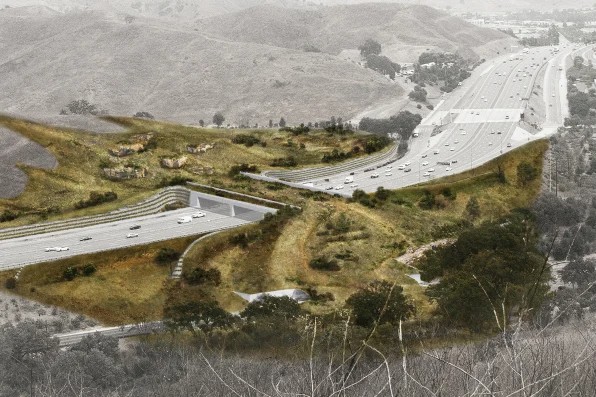 Doing Good: Save LA Cougars group working on expanding habitat for cougars.
Moreover, the National Wildlife Foundation is working on a project that details the other main causes of the decline in these animals' populations, including the freeways keeping them from other habitats.
The NWF and the Save LA Cougars have come together. A group consisting of 2,700 donors raised $15 million to develop a massive cross over the 101. The project's designs are in the final stages of completion. The project will cover the overpass in foliage and vegetation to make the crossing as shaded and quieter as possible.
More fundraising needed to break ground in 2021
Moreover, the area is home to many of the wealthiest Hollywood celebrities. The new covered area will connect two habitats: the Malibu Creek State Park and the Palo Comado Canyon. They are hoping to project break ground in 2021.
Beth Pratt from the NWF said: "This ecosystem needs to be reconnected for all wildlife," "Segmentation impacts animals both large and small: lizards and birds up to mountain lions." GPS tracking has shown them that the animals are largely being isolated in their own areas and unable to reach others.
Moreover, California actually loves its mountain lion population. It has become the only state that does not allow mountain lions to be hunted for sport. This project, if completed, shows other cities that it can work for them as well.
What do you think about this project California is undertaking. Is your city doing something similar to protect the local wildlife?