Molly Kohrman is a local business owner in Salt Lake City. She develops what is known as the perfect recipe for her "Razz" brownie. Her own chocolate twist on a raspberry cheesecake.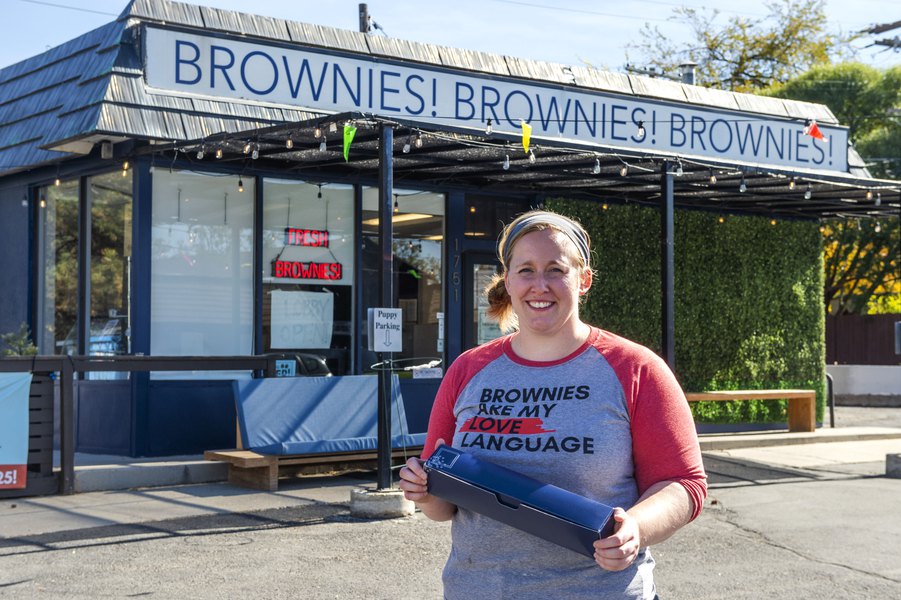 Local baker doing good for other business owners
She spent plenty of nights developing that recipe while she finished her full-time job in suicide prevention. Molly made a name for herself as she trained with a former White House pastry chef and attending a culinary institute. While working in the social services field, Kohrman decided to open a bakery and leased a building.
Molly got emotionally drained, working for causes that were important to her. So when she opened her business, she found a new way to help those organizations and build up awareness and fundraising for those causes. Her passion led Kohrman to be named "Entrepreneur of the Year" by her community.  And the Women's Business Center of Utah.
Molly Kohrman brought the community together to highlight Black-owned businesses.
During this time of economic uncertainty, Kohrman went farther than just donating some of her profits to causes. She set up a food truck roundup that highlighted Black-owned businesses. The profits from her bakery went to a nonprofit that supports and empowers girls of color.
According to the Salt Lake Tribune, Peter Lee of Dawgz N Leenks participated in the food truck rally and said that people were still able to come out while a lot was going on. The local community praised Molly for going beyond just providing brownies and supporting other people.
It's good to see the community helping each other during a time when everyone is struggling financially. Is there someone in your community doing something similar, or are you helping your community? Share your stories and comments in the section below.