Getting bullied at school happens to a lot of kids. However, it's how you respond that matters. Some kids may try to get even or just internalize the pain. However, 7-year-old Cavanaugh Bell decided to turn his energy into doing good.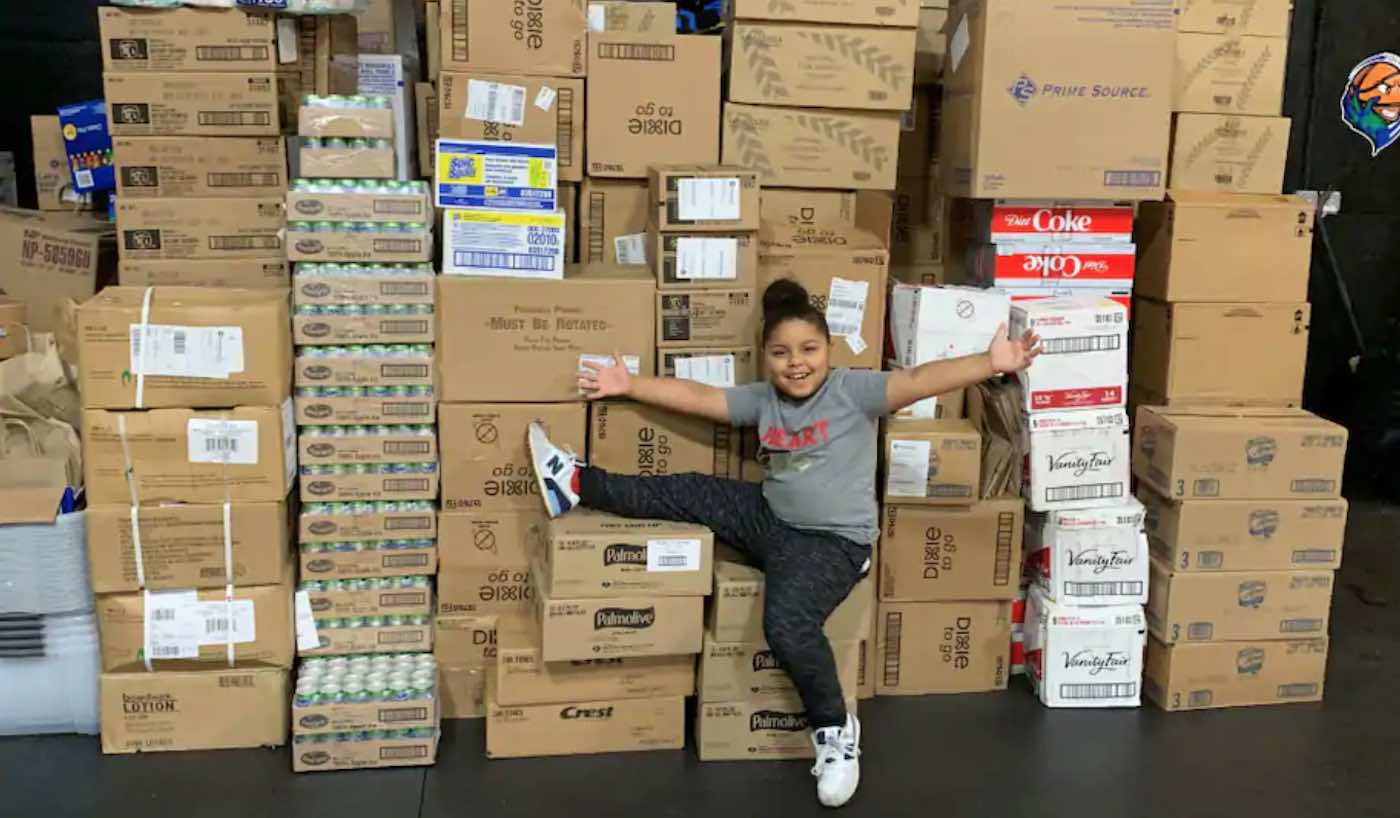 7-year-old turns negativity into positivity by doing good
According to his GoFundMe page, after he was bullied, he felt darkness inside him. He didn't want others to feel the same way, so he found a way to spread love and positivity. As he kept giving back to his community, he knew he wanted to keep going.
Bell has been doing good for a long time, even before his recent bullying incident. Ever since the economic downturn impacted his community, he has been putting together care packages for his elderly neighbors. He witnessed his small project snowball into something bigger than himself. He started seeing contributions coming in, and that led him to open up a food pantry in a spot donated by a nearby warehouse.
Bell took his positivity and compassion beyond his community.
His resiliency to stay positive became even stronger. Bell set out to expand his message of compassion beyond his community. He decided to return to South Dakota's Pine Ridge Indian Reservation. He discovered the reservation during a 2018 trip to Mount Rushmore. Over time he has managed to collect enough essential supplies to fill a 53-foot semi-truck twice. Some of the funds were used to hire a driver.
The shipments that have gone out included items such as nonperishable food, cleaning supplies, shoes, clothing, and diapers. As the winter season fast approaches, they also started shipping out coats and blankets.
It's good to see that doing good is something that the younger generation is concerning themselves with. Do you know someone doing something similar in your community? Share your stories and comments in the section below.