Recently I had the privilege of hanging out with the swells for a few days.
It's not the kind of thing I get to do on a regular basis, so I was minding my P's and Q's. I may have done OK, because no one suggested that I leave.
There might have even been a hint of an invitation to return at some far in the future date. Should that turn into an actual invitation, I will gladly accept. In fact I accept now, just in case.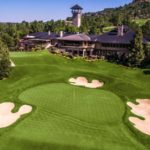 This all happened at a beautiful — in every way — country club known as Castle Pines. We got to tour the place, play golf, and enjoy a few meals in their dining room. (Casual, no tennis shoes, no denim, no cell phones. Perfect.)
Several of us were there as part of a national golf ministry we work with called Links Players. Our hosts — also part of the ministry — were gracious and welcoming. As it turned out, everyone we ran into there was terrific.
But there was one group there that inspired the idea for this post: the wait staff.
A dining experience
I am not a gourmet, but I know good food when I eat it. Mostly, however, what I appreciate is a good dining experience.
That can happen at In-N-Out Burger. It can also happen at Le Francais, which Bon Appetit said was the finest French restaurant west of Paris.
I've dined at both, and I've returned to In-N-Out far more often. Just sayin'. (And you know why.)
At a full service restaurant the staff you spend the most time with is the servers.
They were all terrific at Castle Pines, and one of my friends noticed it as well. He turned to the table and said, "These young people give me hope for the future." And he meant it.
Why? Because they were good, in every sense of the word.
And they are not alone.
Here's a thought challenge
Our minds are constantly bombarded with things that are bad, and we find ourselves looking for bad because of it. That is in direct contrast to one of the best pieces of advice I've ever found.
Fix your thoughts on what is true, and honorable, and right, and pure, and lovely, and admirable. Think about things that are excellent and worthy of praise.
My challenge to you is to do that for five minutes a day for each of the next seven days. If you like, you can do honorable one day, right another, and so on. Or do it any way you like, but give it a shot. I'm going to be doing it as well, and I'm looking forward to it.
Naturally, I'm hoping you'll come back to this post and leave a comment about your experience and progress, or send me an email.
Some help
Here are things that I think fit the challenge. Feel free to use any or all of these as focal points or starting points.
Buitengebieden (I can't pronounce it either, but it is Dutch for "outdoor areas")     His name is Sander, he's from the Netherlands, and he Tweets the most fun, most heartwarming animal (and sometimes people) videos. Check out this one of a momma Koala hugging her baby for a sample, then follow @Buitengebieden on Twitter for more.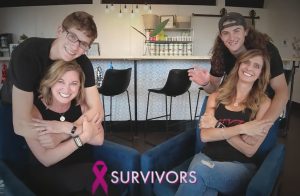 American Ninja Warrior     The competition is way fun to watch, but this season (14!) I got hooked by the back-stories. The Ninja Warrior community is tight, and in every episode you see fellow competitors cheering for each other. Trash talk? Doesn't happen. Advice on handling an obstacle? All the time.
One of the great stories (and there were many) this year, was about Max Feinberg and Kaden Lebsack, both teens and both top competitors in this grueling contest.
The families met a little over a year ago through ANW. Max's mom was battling breast cancer, and she (as do many) encouraged all of her friends to get a mammogram. Kaden's mom was now on that list of recipients, so she went for the test. Turns out she tested positive.
In the segment they showed on air, she said, "Kaden and Max were meant to be friends, and because of that I'm cancer free." Wow.
These guys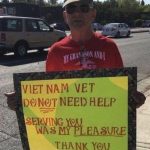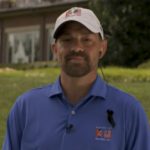 Here are pictures of two veterans. I don't know anything about the one holding the sign, but the sign says a lot. And it gives me hope.
I just happened to see the second fellow, also a veteran, because he was being interviewed on Golf Channel before The Simpson Cup.
His name is Clint Romesha, and he's one of 13 injured active duty military or veterans playing for the USA against 13 counterparts from Great Britain. He's also a Medal of Honor recipient.
But wait, there's more!
YouVersion            People around the world are familiar with YouVersion, which was one of the original apps in the App Store. This Bible app has now been downloaded more than 500,000,000 times, and that alone gives me hope.
The real hope thing for me, though, is the little video with the verse of the day. Men and women from around the world have done those videos. You might see hip hop artist Lecrae, theologian N. T. Wright, or Hope Coach Toni Collier.
Giving       Even in the midst of inflation, there were a couple of sports related events this past week that each raised more than $1.4 million dollars for charity. And those are just events I've heard about.
There are also great stories of people giving of themselves. The number of Americans just from Phoenix who have gone to Ukraine to help is astounding. Some have been there from the beginning of the war.
Early on a friend and his family in Warsaw took in a family from Ukraine. The father won't leave, so my friend helps with the challenging process of brief visits for the kids to see their dad.
There really is a lot of good out there, and that gives me hope.
What gives you hope? Send it along, and we'll share it with everyone.
That will be doing good.